No one budgets for cancer
, that's why SKF works hard to provide families financial support and other 
needs while their child is battling cancer.
SKF raises money to help KC area families with day to day needs while their child is battling cancer
SKF remodeled and supplies the parent room on 4-Henson at Children's Mercy Hospital to provide normalcy 
Through SKF, our community is learning about the challenges that face these families and how they can help
Who We are
Founded in 2009 by neighbors and friends in Lenexa, Supporting Kids Foundation is dedicated to helping Kansas City area families battling childhood cancer. We want to make sure parents remain focused on being by their child's side during treatment and not worrying about bills that pile up at home.
Family Feature
Brian Weber talks about losing his daughter Lucy to pediatric cancer and the impact of SKF on their journey.
No one budgets for cancer.
And it is this reality is that drives each of us.  We are an all-volunteer organization committed to helping Kansas City area families battle childhood cancer by making sure the parents stay focused on the child and not worry if bills are piling up at home.  Over the years we have helped families in need with a wide variety of needs, including 
Housing & general assistance

46%

46%

utilities & auto

14%

14%

repairs, travel, medication, groceries

31%

31%

funeral

9%

9%

staff & board (all volunteer!)

0%

0%
It is through the generosity of local businesses and donors like you that SKF is able to provide assistance and hope to Kansas City area families. Each year we host 3 major events: a golf tournament, a poker tournament, and a 'Hearts of Gold' gala. Please join us at these events and encourage local businesses to partner with us as an event sponsor or donor.
Entertaining for the Greater Good
A core premise of SKF has been to entertain the community with fun events while raising money and awareness for families battling childhood cancer.
Collaborating for the Community
SKF uniquely brings corporate sponsors and their employees within an arm's length of the families they are supporting. Building a closer relationship between businesses and their local community.
SKF was built on the generosity of individuals wanting to donate money, time and talents. These amazing individuals have made the SKF mission a reality.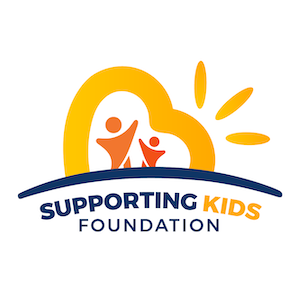 PO Box 15171 • Lenexa, KS 66285
Friends@supportingkids.org